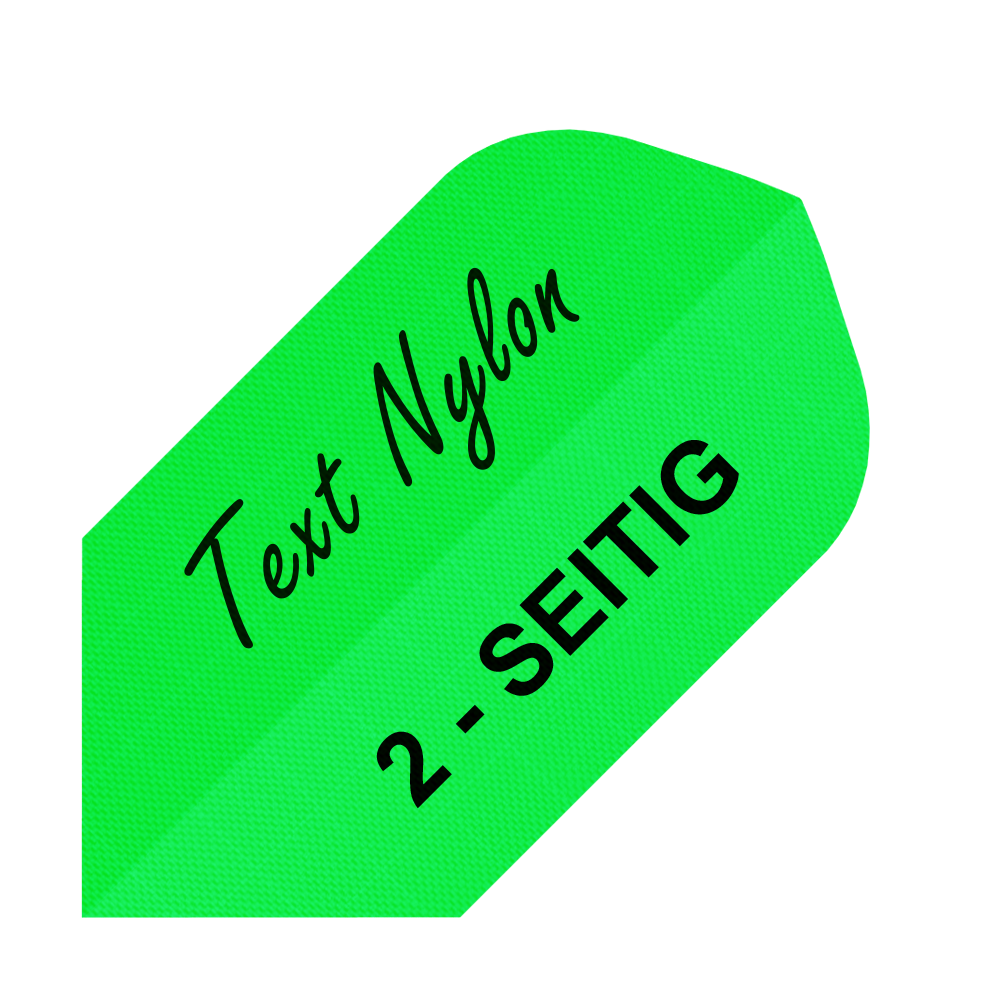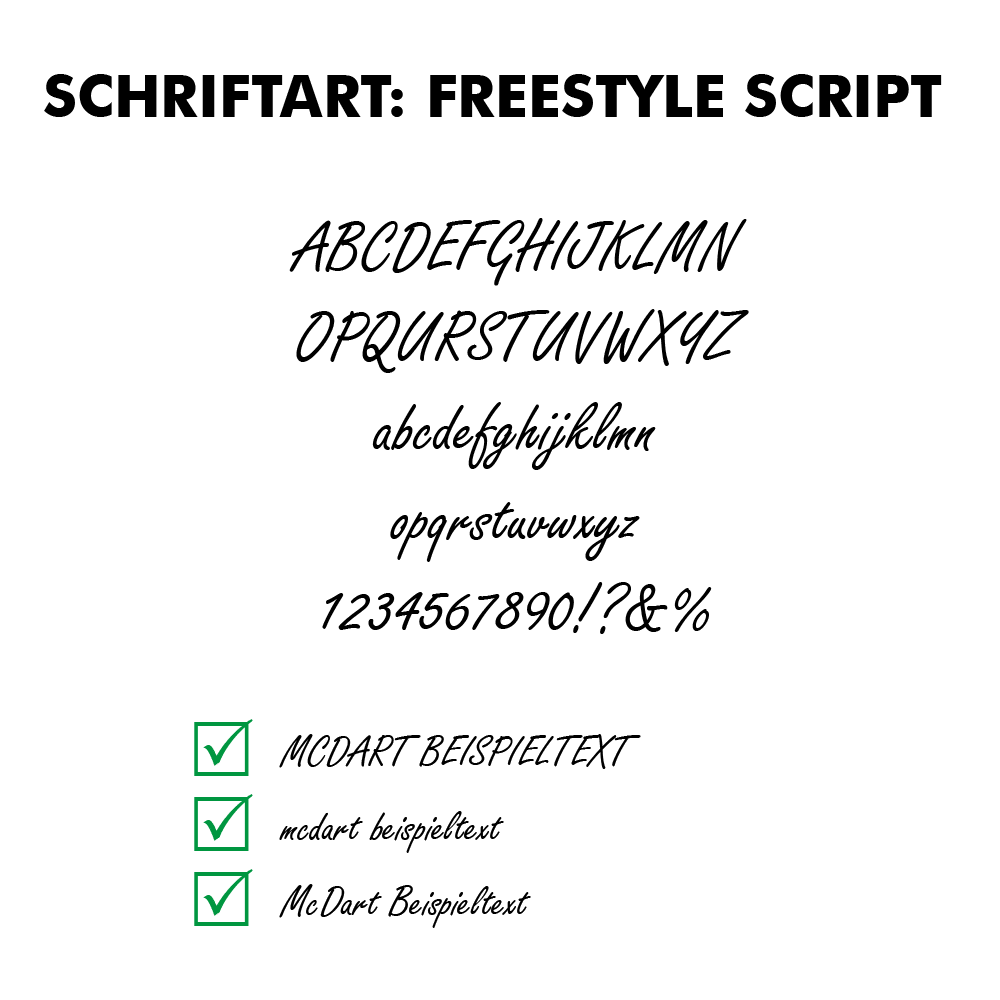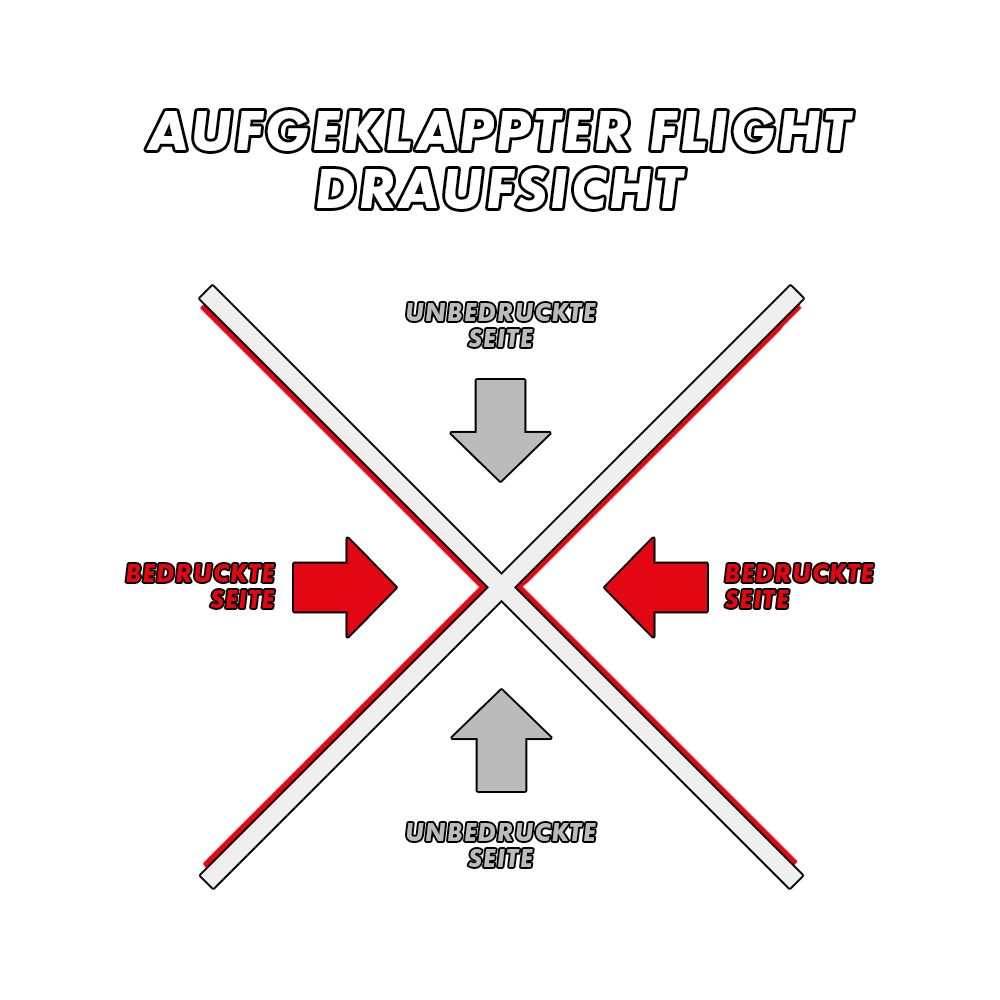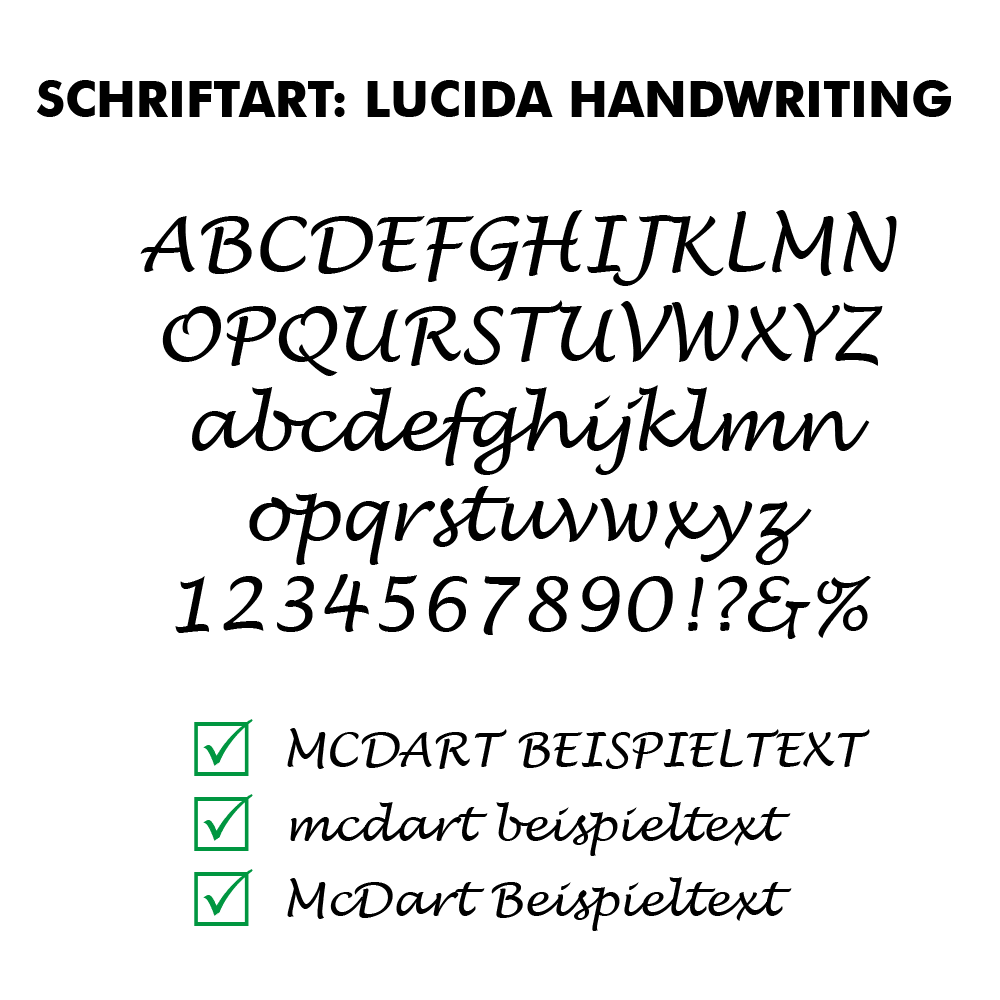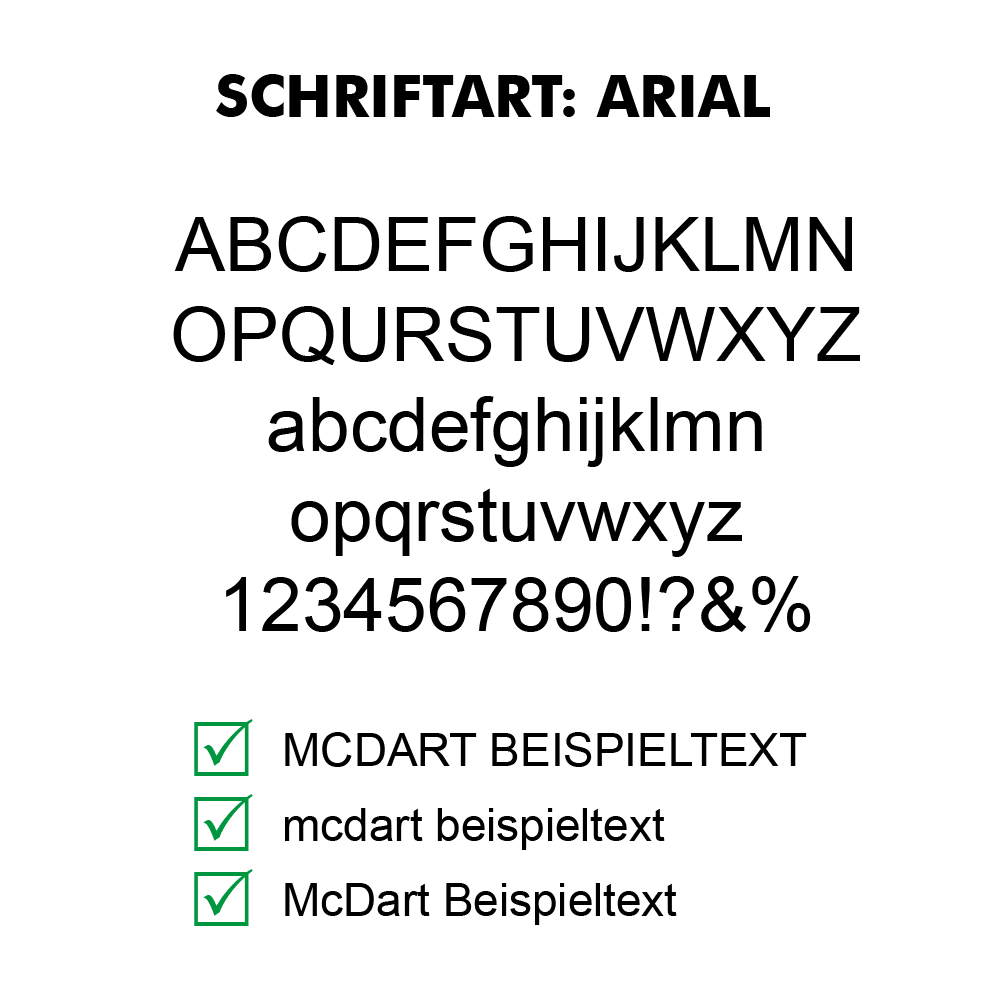 Product Information "2-sided printed flights - desired text - nylon slim"
We print your desired text on a Nylon Slim Flight in the color of your choice.
The flights are printed by us on two of the four flight sides! The other two sides remain blank.
Simply select the font and enter the desired text in the appropriate fields.
Smilies and other emojis can only be accepted to a limited extent and will be omitted from printing if this is not feasible.
IMPORTANT - Please note when ordering: Order quantity 1 = 10 sets (30 individual flights)

Flight Shape: Slim
Flight thickness: nylon fabric
Information on the right of objection and copyright:
Individually designed items are not subject to the statutory right of objection and therefore cannot be returned free of charge within the statutory period of 14 days. In this case, it is not possible to withdraw from the purchase. We also point out that we are not allowed to print any motifs or texts that are subject to copyright. These include e.g. B. also logos and names of sports clubs, music bands, fashion brands, actors or dart professionals. If the customer does not own the rights to the image, logo or text sent, we reserve the right to refuse printing for legal reasons. The same applies if the content to be printed is politically, socially or sexually offensive, violates applicable law or is considered by us to be inappropriate for other reasons.
The delivery times may vary for individually manufactured products!
Crowd
unit price
Until

1

Away

2
Ready for shipment, delivery in 1-3 days.
Delivery, Saturday, 09.12.23 - Tuesday, 12.12.23
Order & pay within hours and minutes