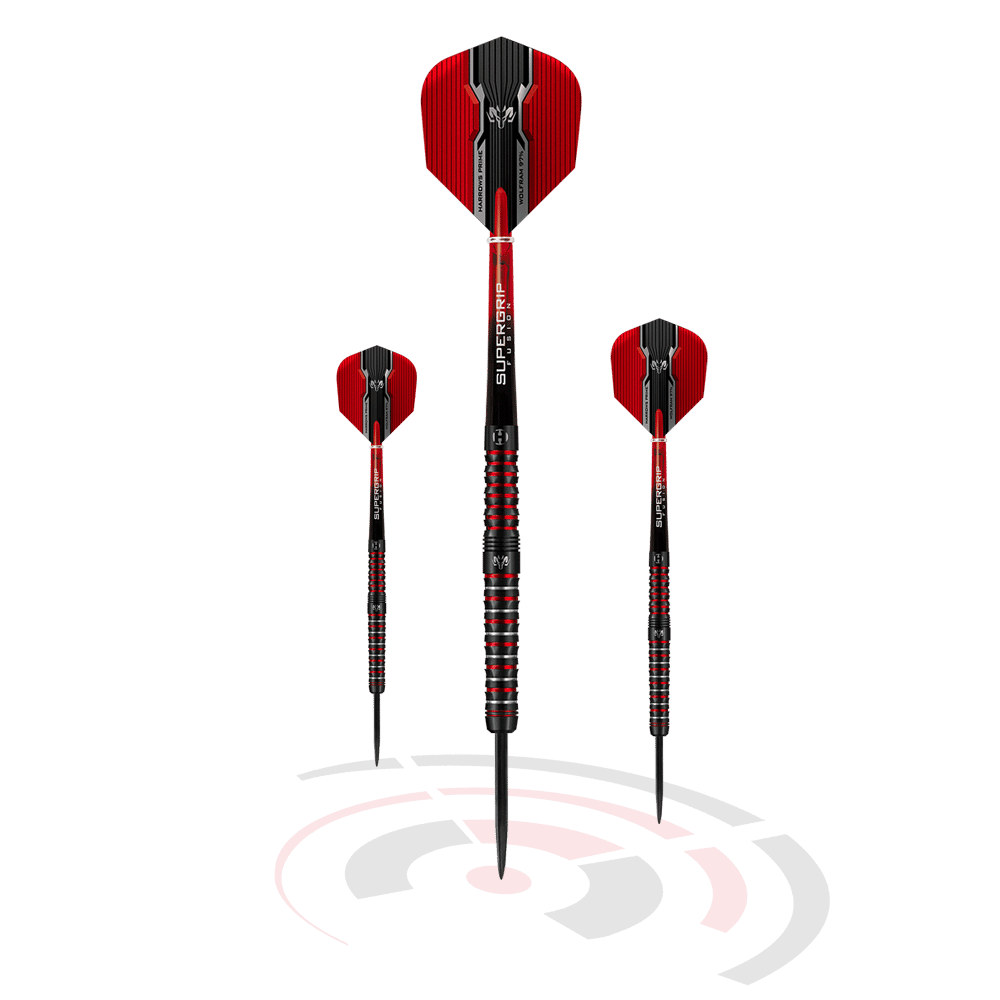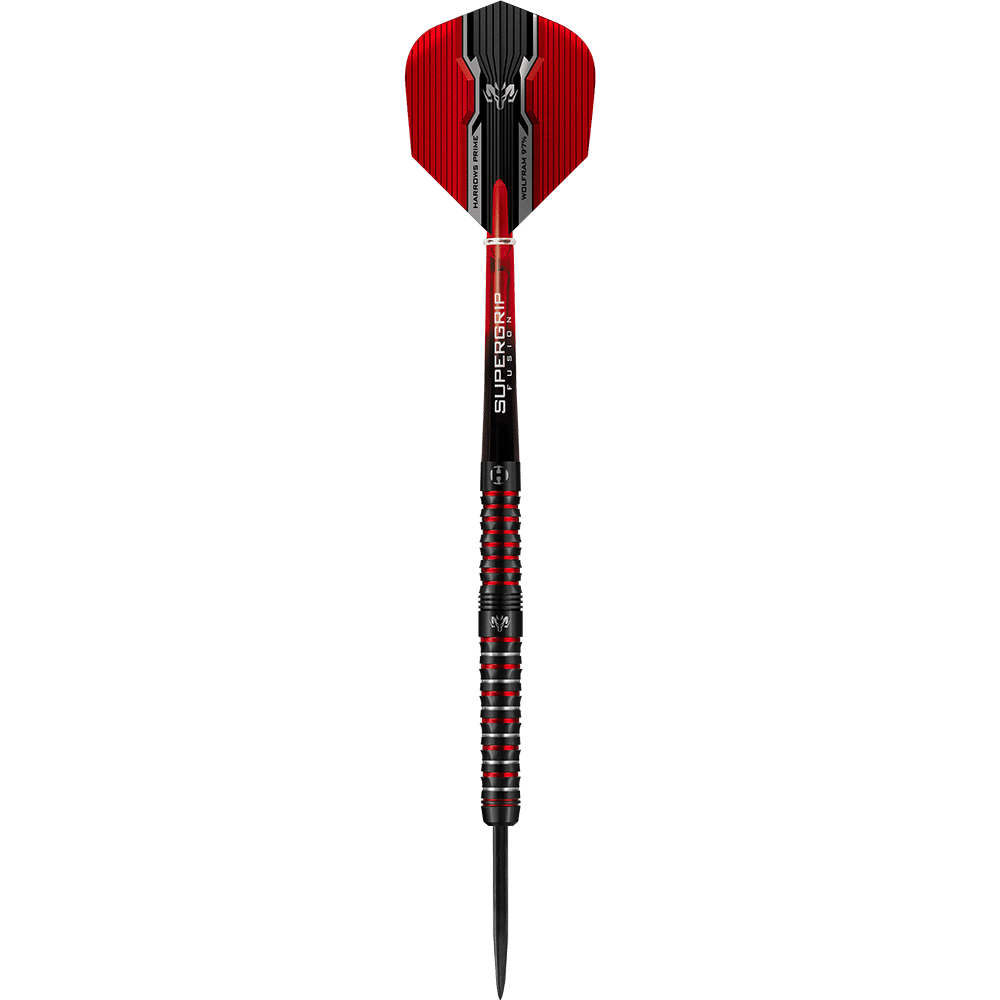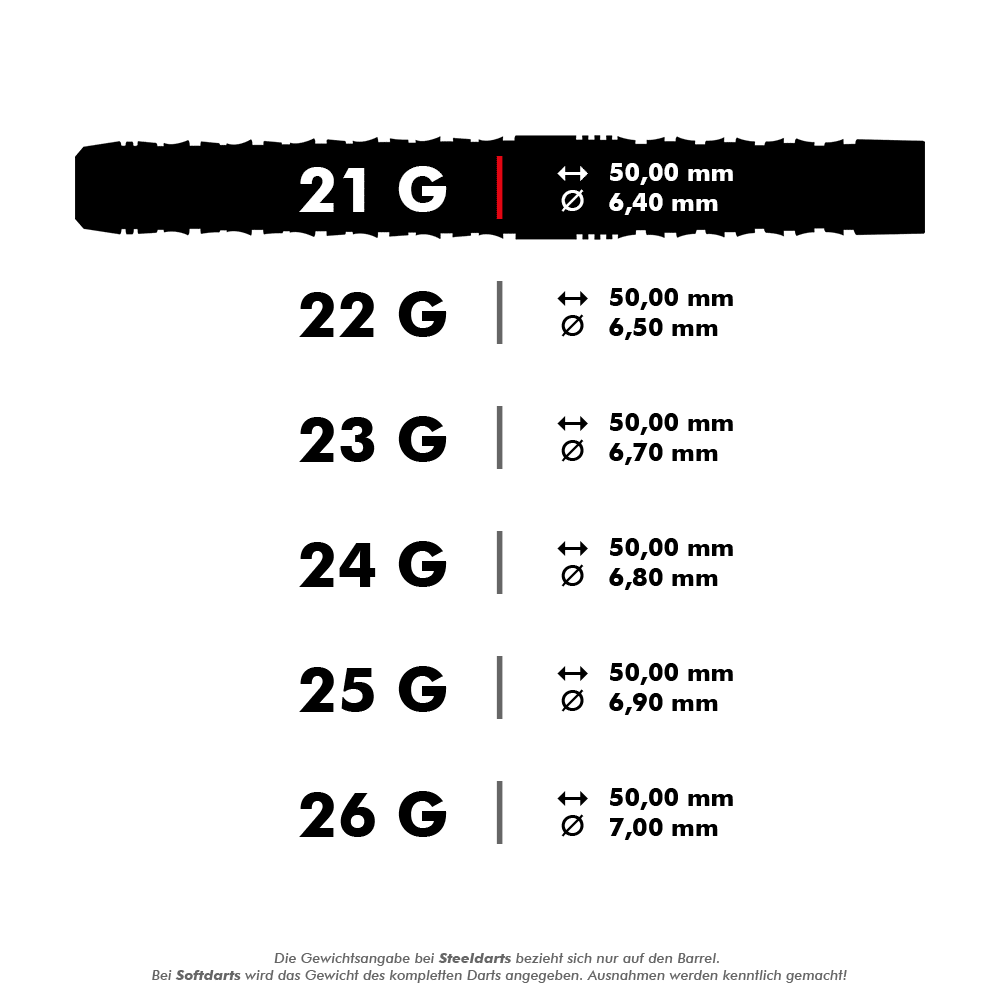 Product Information "Harrows Tungsten Infinity 97% Tungsten steel darts"
Harrows Tungsten Infinity steel darts with an unbelievable 97% tungsten content.
The Harrows Tungsten range has been one of the most popular on the market since its launch. With the Wolfram Infinity, the second generation is now moving up!
In order to retain the popular, simple barrel profile, the best injection molding techniques were used in the processing of the 97% tungsten. The Tungsten Infinity has been improved once again in terms of performance, feel and look and, with its eye-catching combination of black titanium nitride coating and red metal coating, represents a worthy addition to the Harrows Tungsten family.
The set comes with Harrows Supergrip Fusion Shafts and Harrows 7514 Flights.
Dimensions

weight

21g

22g

23g

24g

25g

26g

length

50.00mm

50.00mm

50.00mm

50.00mm

50.00mm

50.00mm

O

6.40mm

6.50mm

6.70mm

6.80mm

6.90mm

7.00mm
---
Der Lieferant sollte gewechselt werden, obwohl ich an den Liefertag zuhause war bekam ich die Benachrichtigung das auf der lieferadresse niemand anzutreffen sei. Danach kam die benachrichtigung das mein Paket in einem paketschop sei,als ich es holen woll
War ein spontan Kauf, bereue ihn aber auch nicht, da ich lieber mit höhren Gewicht spiele. Aber 26gr. ist nicht jedermanns Sache, aber ich bin sehr zufrieden.
Sehr guter ausgewogener Dart. Empfehlenswert für jeden der etwas mehr Gripp bevorzugt. Mir gefällt, dass die Darts sehr dünn sind. (Mehr Platz im Tripple Feld)
Guter Grip, liegen gut in der Hand. Sehr zufrieden.
Der Preis war sehr gut, aber auch Design der Pfeile gefällt mir.
Meine Lieblingspfeile in 24g. Sehr guter Grip und gutes Wurfgefühl.
Sehr guten grip macht man nix falsch mit
Top Darts! Macht Spaß damit zu spielen! Danke!
Super Darts. Liegen gut in der Hand
Prices are for one set
(1 set = 3 pieces)
Ready for shipment, delivery in 1-3 days.
Delivery, Wednesday, 27.09.23 - Friday, 29.09.23
Order & pay within hours and minutes