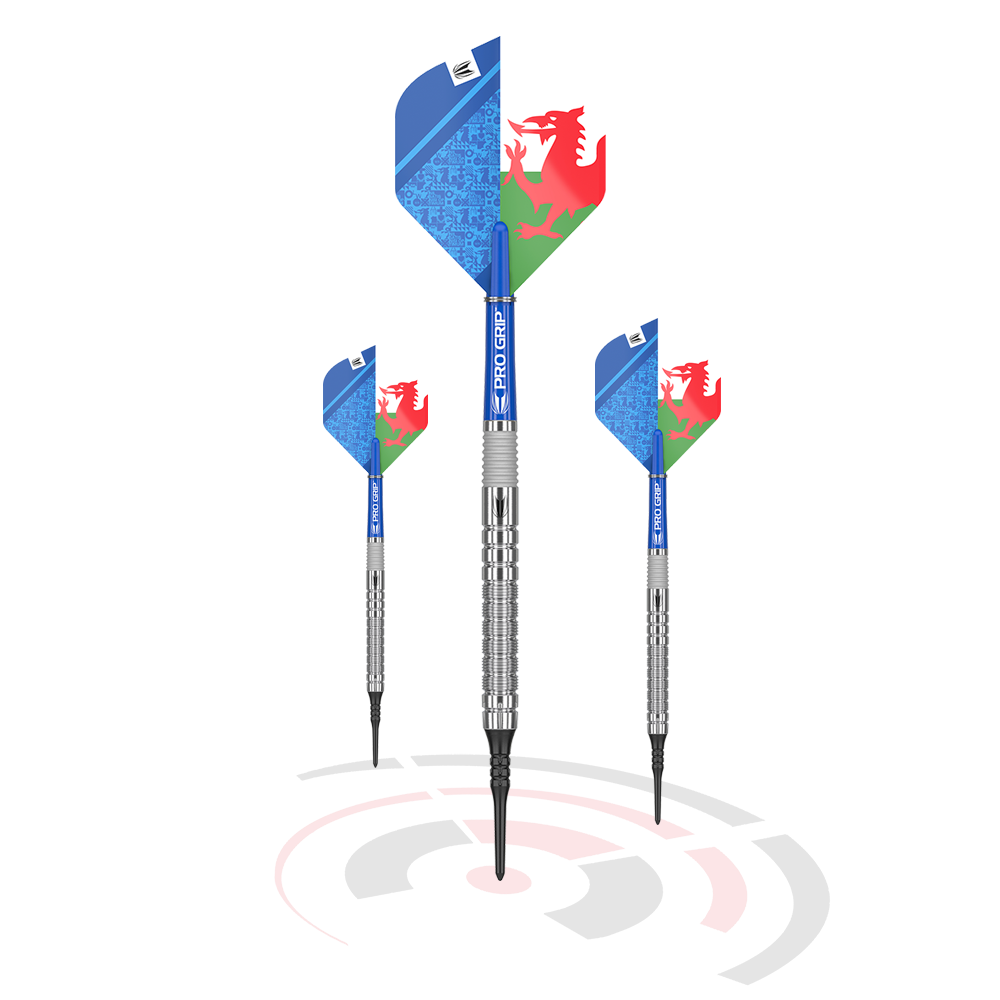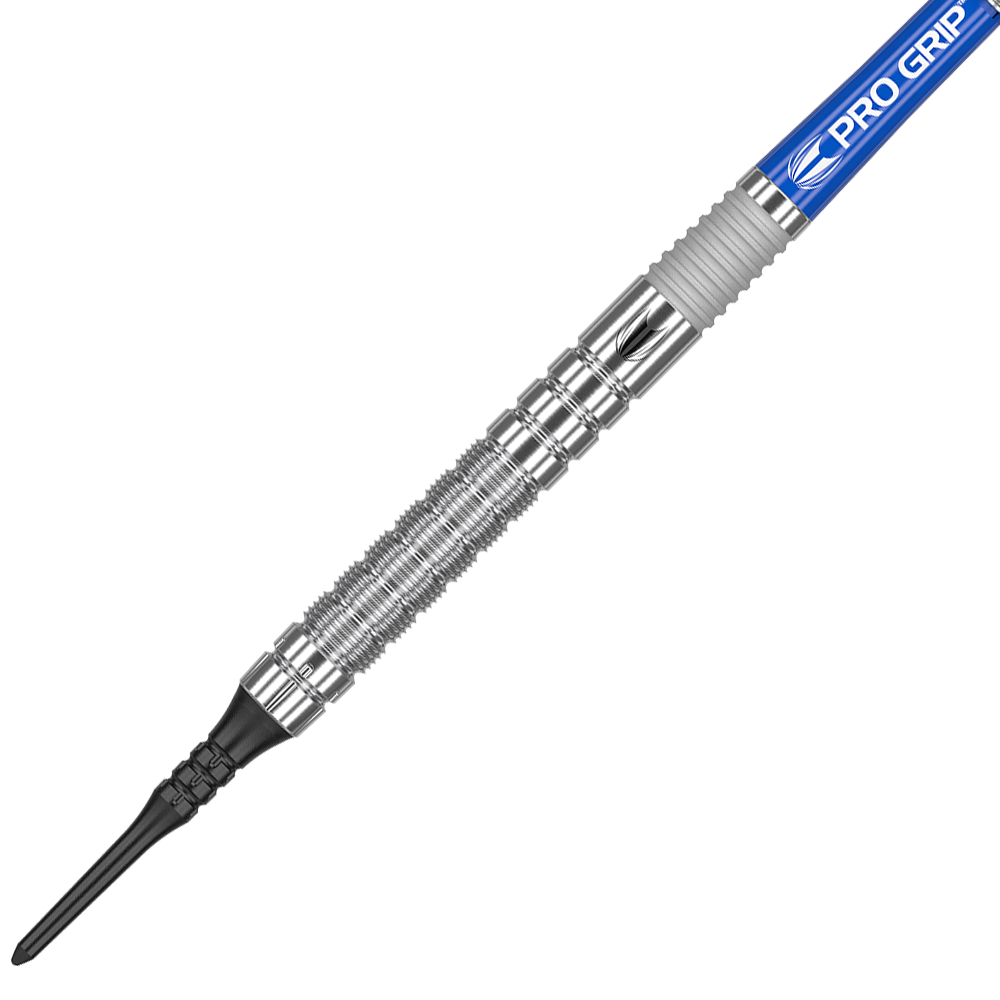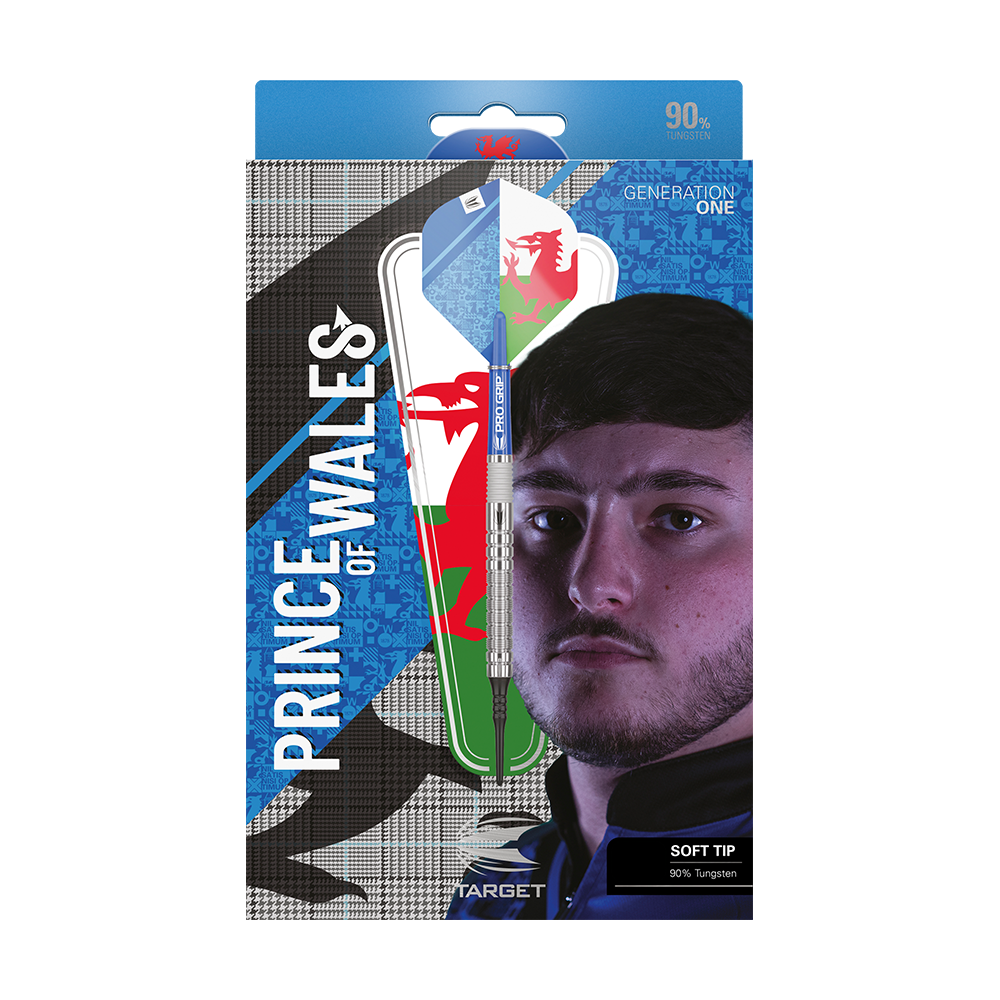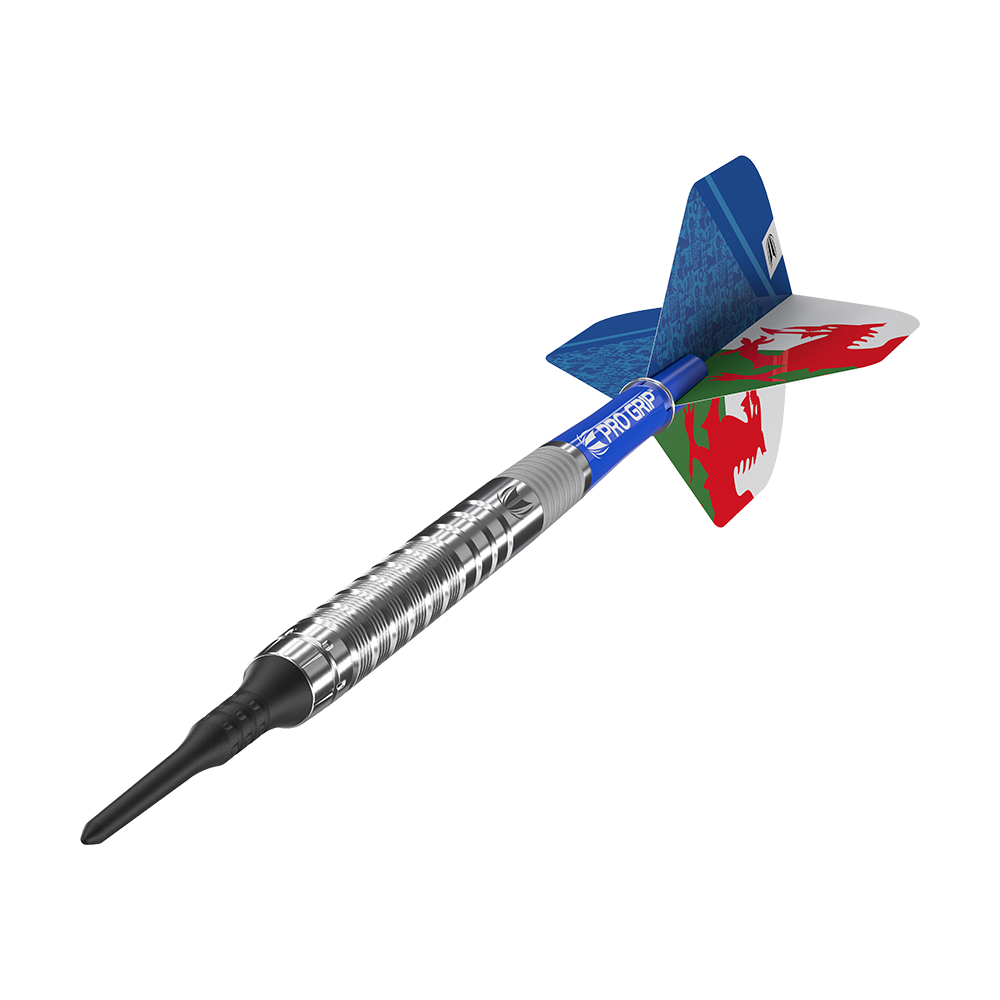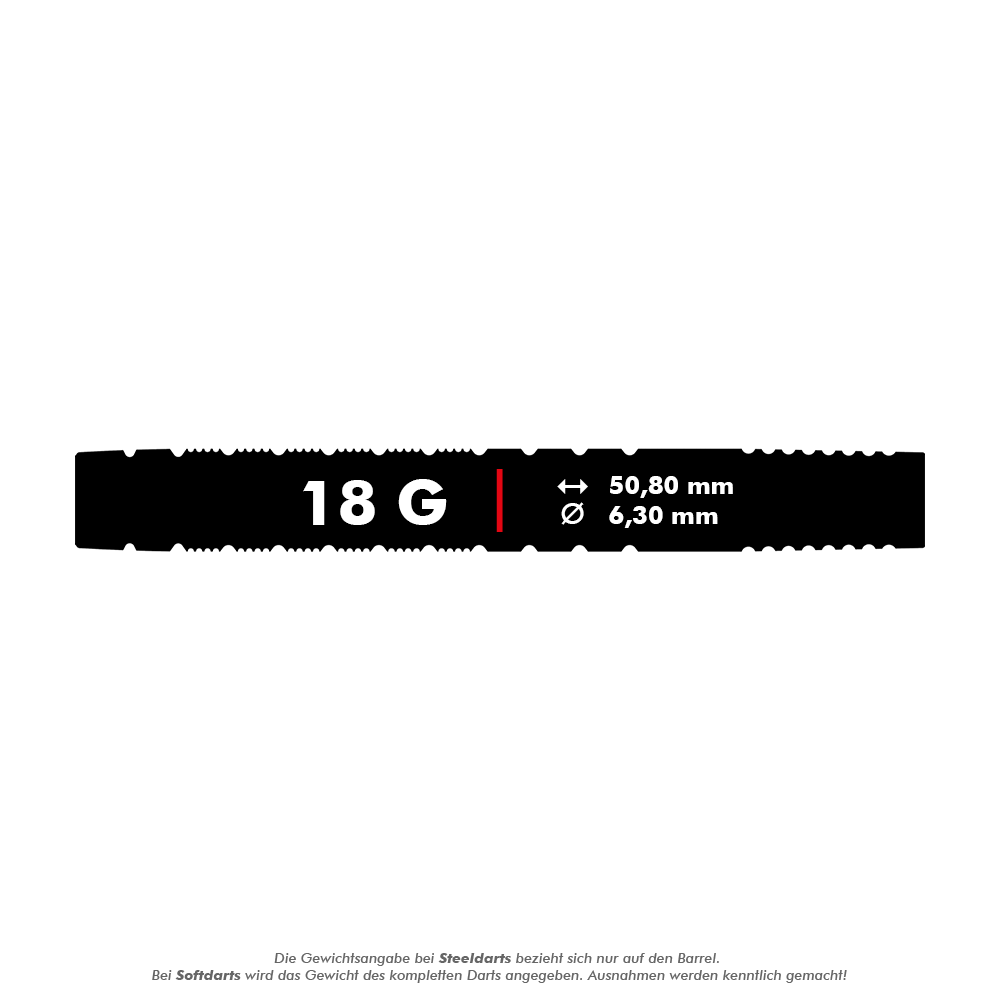 Product Information "Target Lewy Williams GEN1 Soft Darts - 18g"
Target Lewy Williams GEN1 soft darts with a 90% tungsten content.
The first generation of Lewy Williams darts impresses with a beginner-friendly design. A combination of fine and coarser transverse grooves offers a variety of players optimal grip and great performance.
The set comes with black Target Pro Grip Shafts (Short) and Lewy Williams Flights.
Prices are for one set
(1 set = 3 pieces)
Prince Of Wales - Lewy Williams 1st generation player darts
Version - Complete set of soft darts with a total weight of 18 grams
Material - 90% Tungsten (Wolfram)
Barrel Shape - Cylindrical shape with a centered center of gravity
Manufacturer - Target - Step Beyond
Ready for shipment, delivery in 1-3 days.
Delivery, Monday, 25.09.23 - Wednesday, 27.09.23
Order & pay within hours and minutes