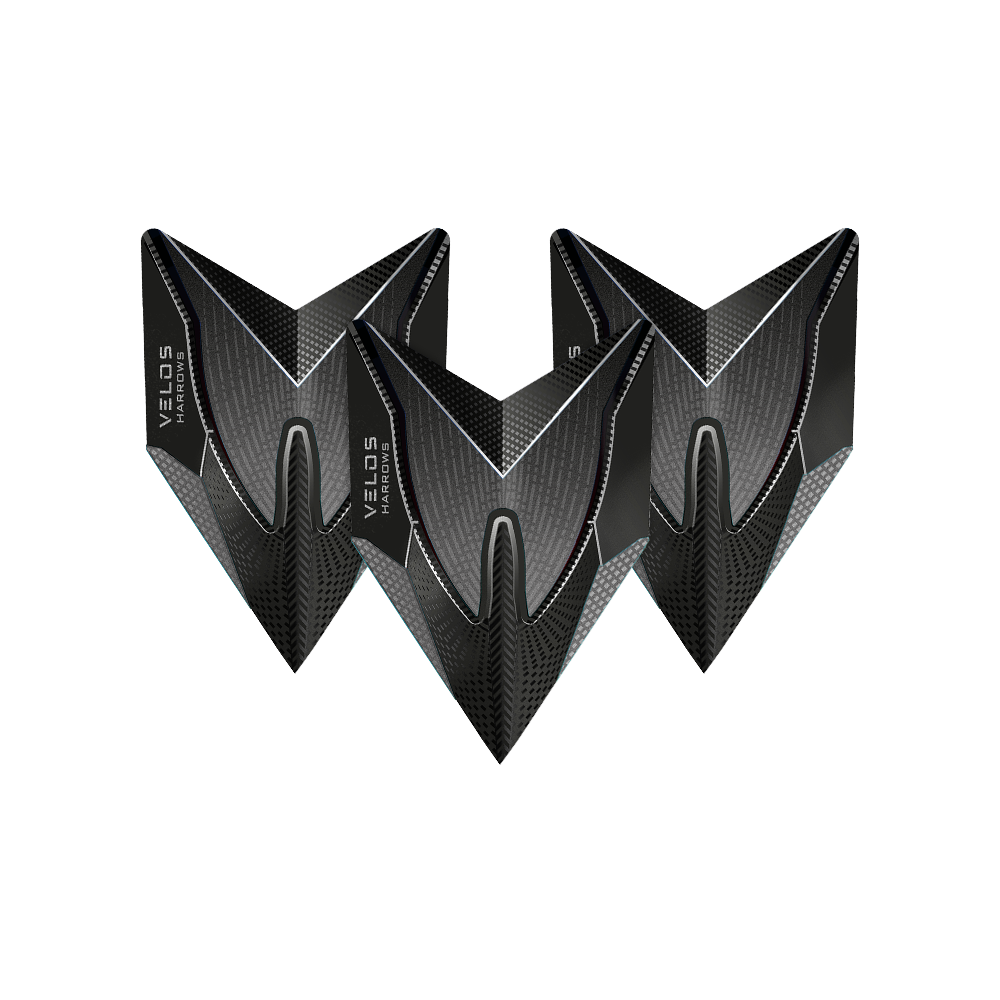 Product Information "Harrows Smokey 2020 Velos Flights"
Harrows Smokey 2020 Velos Flights with a strength of 100 microns.
The Harrows Velos Flights have the same surface area as normal standard flights and are modeled after rocket wings. The sharper angle and longer shape of the flights improve stability and increase speed. The smaller span allows the darts to be positioned closer together on the board and the shifted pressure point increases balance during flight.
Harrows Velos - More stability with maximum control!
Flight form: Velos
---
Top Produkt zu gutem Preis
Die Flights sind, Dank ihrer Form, länger als Standarf. Schade. Flugeigenschaften sind aber gut.
Prices are for one set
(1 set = 3 pieces)
Ready for shipment, delivery in 1-3 days.
Delivery, Friday, 29.09.23 - Monday, 02.10.23
Order & pay within hours and minutes