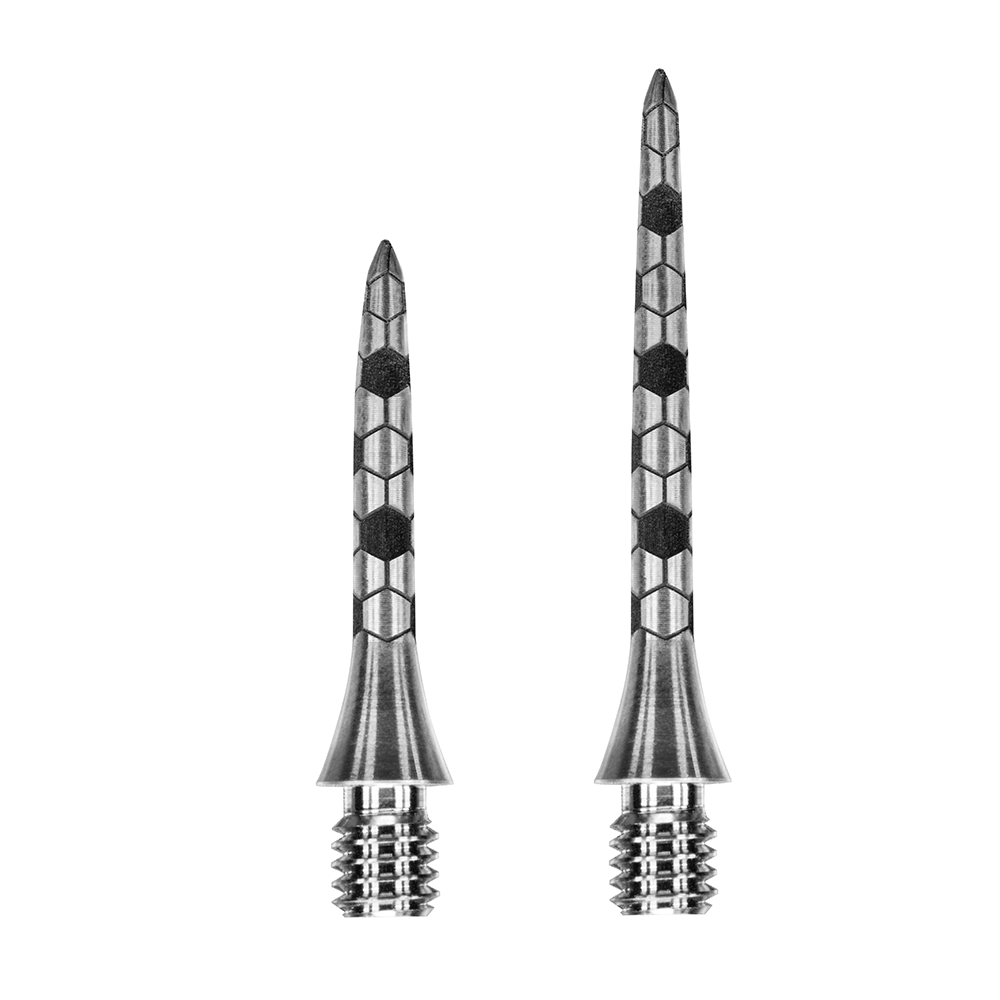 Product Information "Titanium Pro Conversion Points Onyx tips"
The Titanium Pro Conversion Points Onyx - Screw-on tips for converting any standard soft dart to a steel dart.
The unique laser engraving provides additional grip on the player's fingers as well as a better hold on the dartboard.
Length specifications without thread!
---
Wenn man jemand die Scheibe schnell kaputt machen will Top !! Die halten sehr stark im ? schwer rauszukriegen
Spitzen noch nicht gespielt,deswegen nur 4 Sterne
Bomben halt und sehen schick aus
Eine der besten Spitzen die ich je hatte Verarbeitung ist Top und sie sitzen bombenfest im Dartboard;) klare Kaufempfehlung.
Ready for shipment, delivery in 50-53 days.
Delivery, Thursday, 01.02.24 - Monday, 05.02.24
Order & pay within hours and minutes