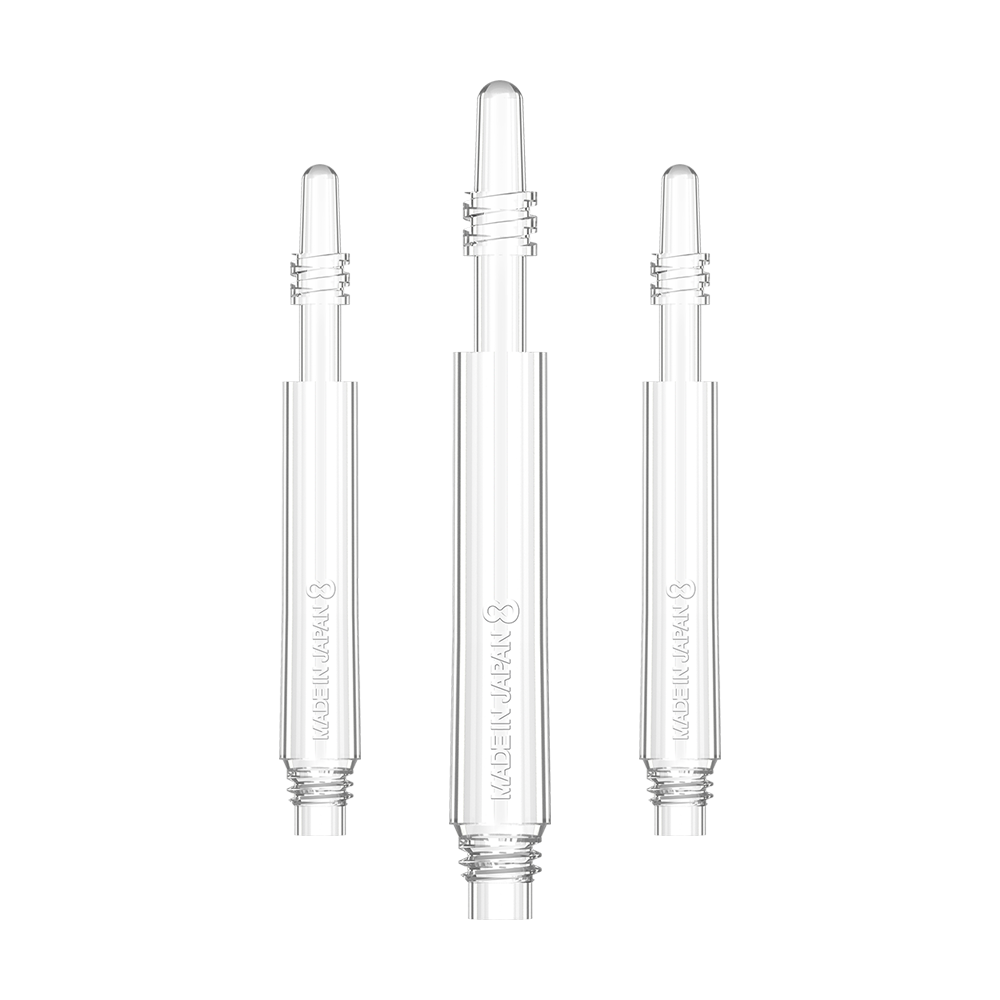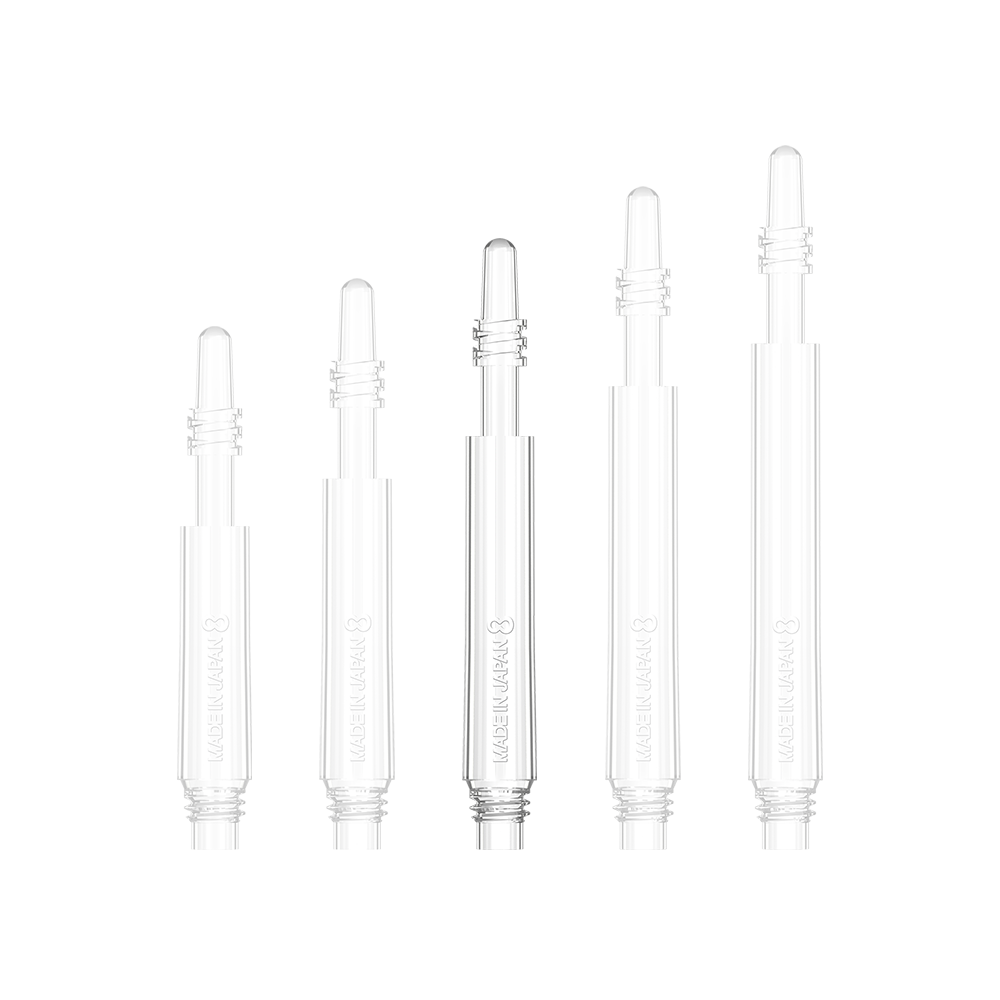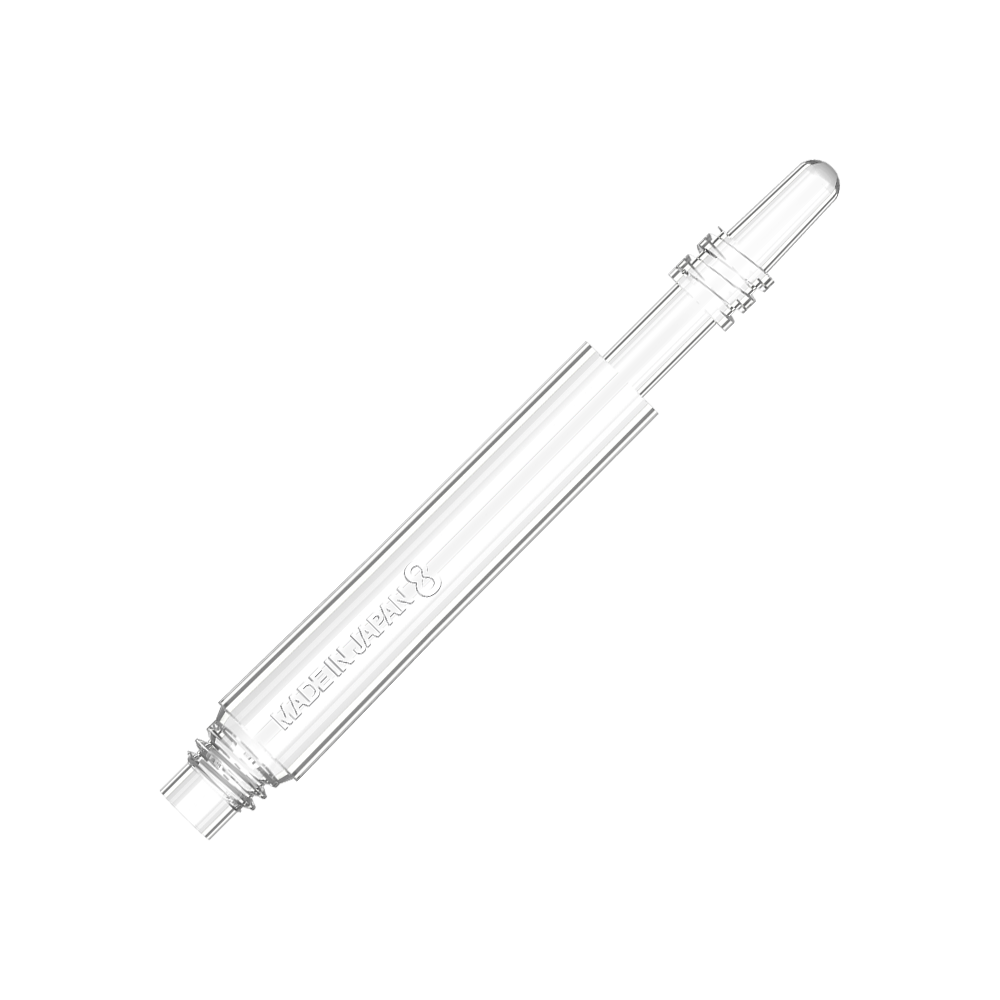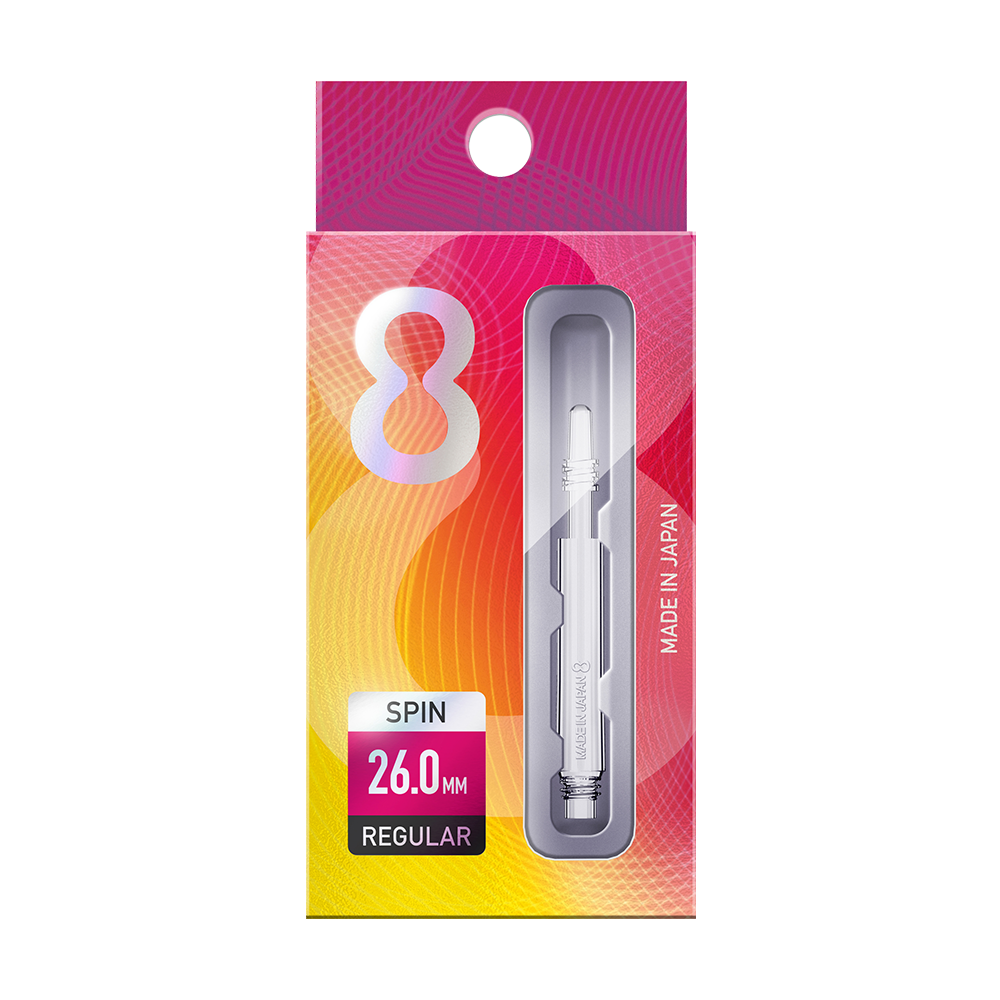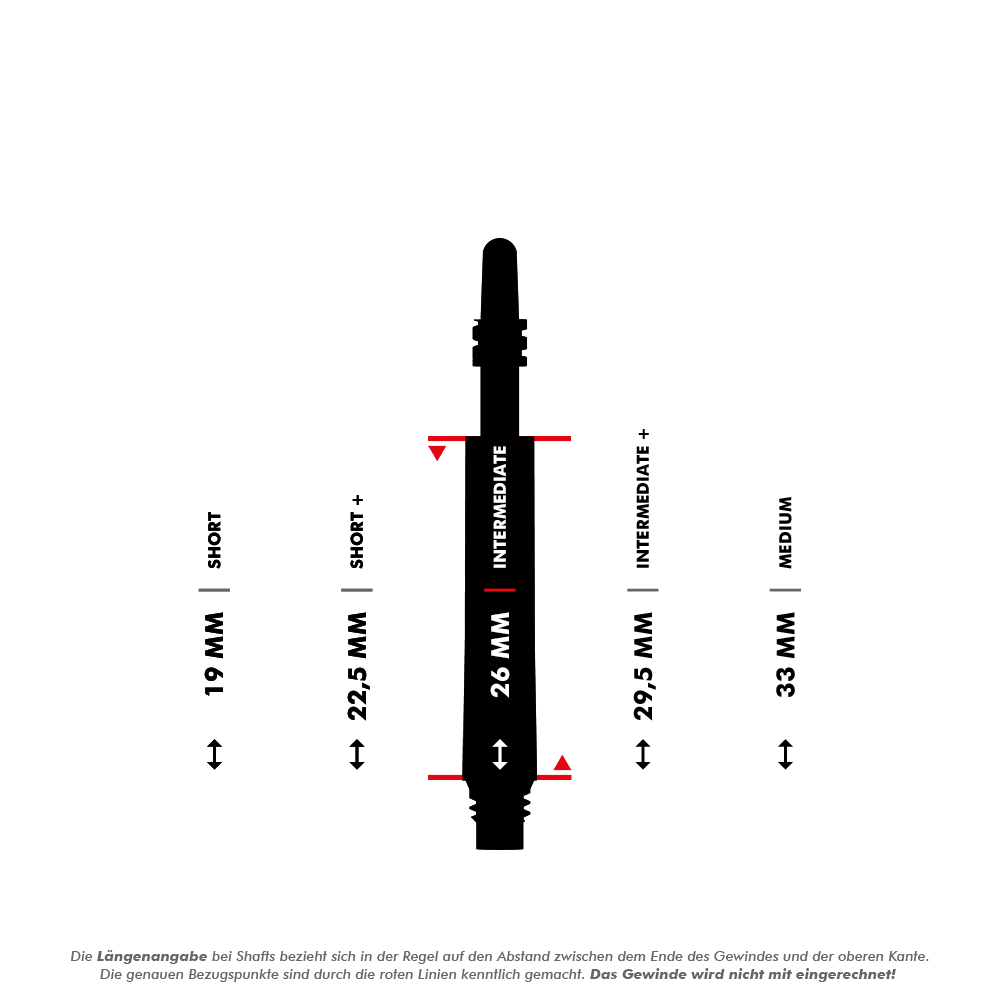 Product Information "8 Flight Regular Spin Clear Shafts"
All 8 Flight products are distributed exclusively by Target. 8 Flight is the new brand in the dart sky. The system is characterized by its extreme diversity.
The shafts are made of an extremely durable hybrid material. Due to the special nature of the material, the shafts are very resistant and flexible. Despite the flexibility, the shafts always return to their original position and thus always offer consistent flight behavior when throwing.
With the Spin Shafts, the flights are rotated via a thread on the shaft. Thanks to this thread construction, the flights no longer fall off and can rotate freely on the shaft at the same time.
The shafts can only be combined with the corresponding flights from 8 Flight.
Note on the length specification:
The manufacturer specifies the length from the thread to the flight mount. However, the complete shaft is approx. 16 mm longer than the information suggests.
Dimensions

variant

Short

Short +

intermediate
intermediate +
medium

manufacturer specification

19mm

22.5mm

26mm

29.5mm
33mm

overall length

35mm

38.5mm

42mm

45.50mm
49mm

The shaft lengths are always given without thread.
More information about the dimensions can be seen in the last product image!

To the video:
---
kann ich noch nicht sagen
Kein flitzt Verlust mehr,kein gefummelt und keine Robin Hoods mehr
Sehr schlecht runter gefallen und abgebrochen dann unbrauchbar. :((
Ware wie erwartet und habe gleich ausprobiert.
Noch nicht mit gespielt demnächst
für meine Zwecke nicht die richtige Art ... ich bleibe bei den herkömmlichen Shafts mit Spin Funktion
Qualität wie erwartet sehr gut
Glasklar Shäfte eine Sache für sich
Habe jede Shaft länge von Jeder Farbe getestet wie schon im Chemie Unterricht gelernt die Clear Shäfte sind spröde werden im Barrel immer locker im Gegensatz zu Weiss oder Schwarz. Glasklar Shäfte ist meiner Meinung Liebhaberei und sind leider noch immer so Schlecht wie die ersten vom Markt brechen leider immer am Gewinde im Barrel
Prices are for one set
(1 set = 3 pieces)
Made in Japan - Die Marke 8-Flight wird in Japan produziert und exklusiv von Target vertrieben
Material - Biegsames und zugleich widerstandsfähiges Hybrid Material
Aufschraub-System - Die Flights werden auf den Shafts aufgeschraubt
Spin Shafts - Ein kleiner Gewindegang ermöglicht ein freies Drehen auf dem Shaft und bietet Halt
Jetzt anschauen - Ein Video zum Produkt findet Ihr unten in der Artikelbeschreibung