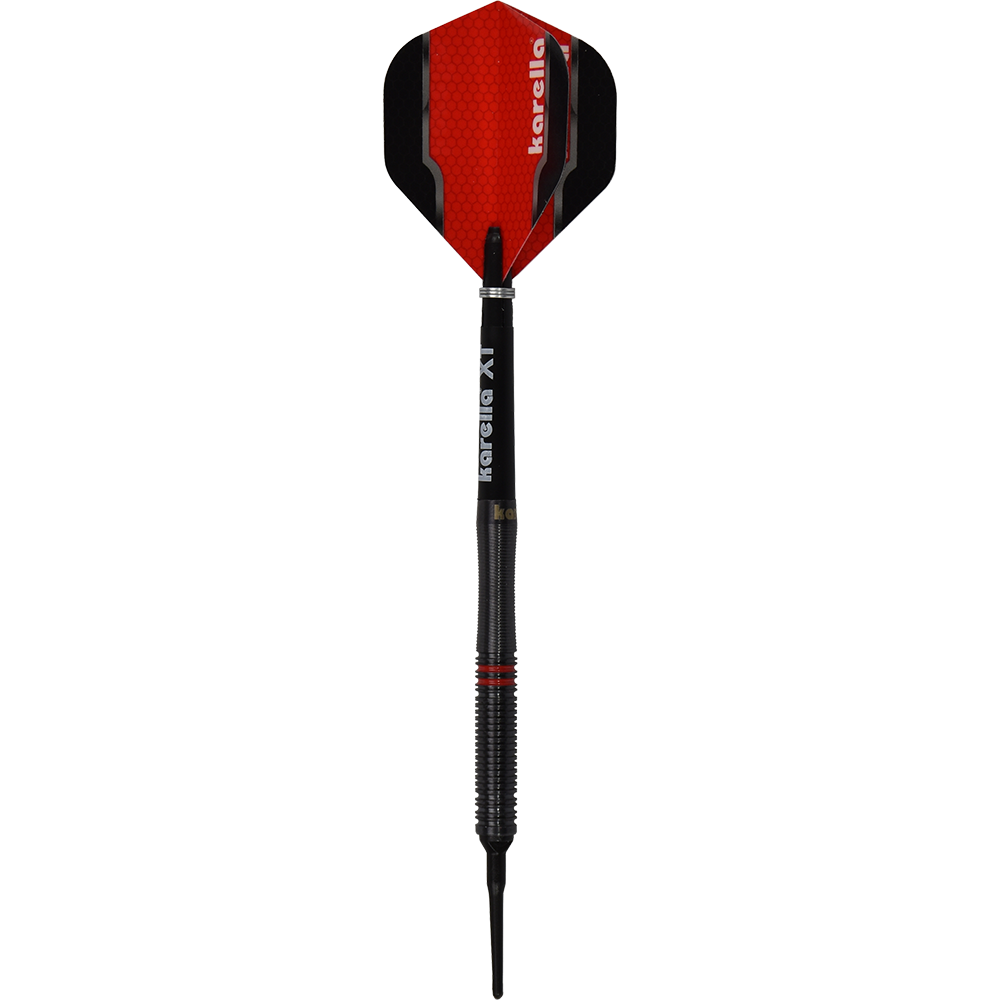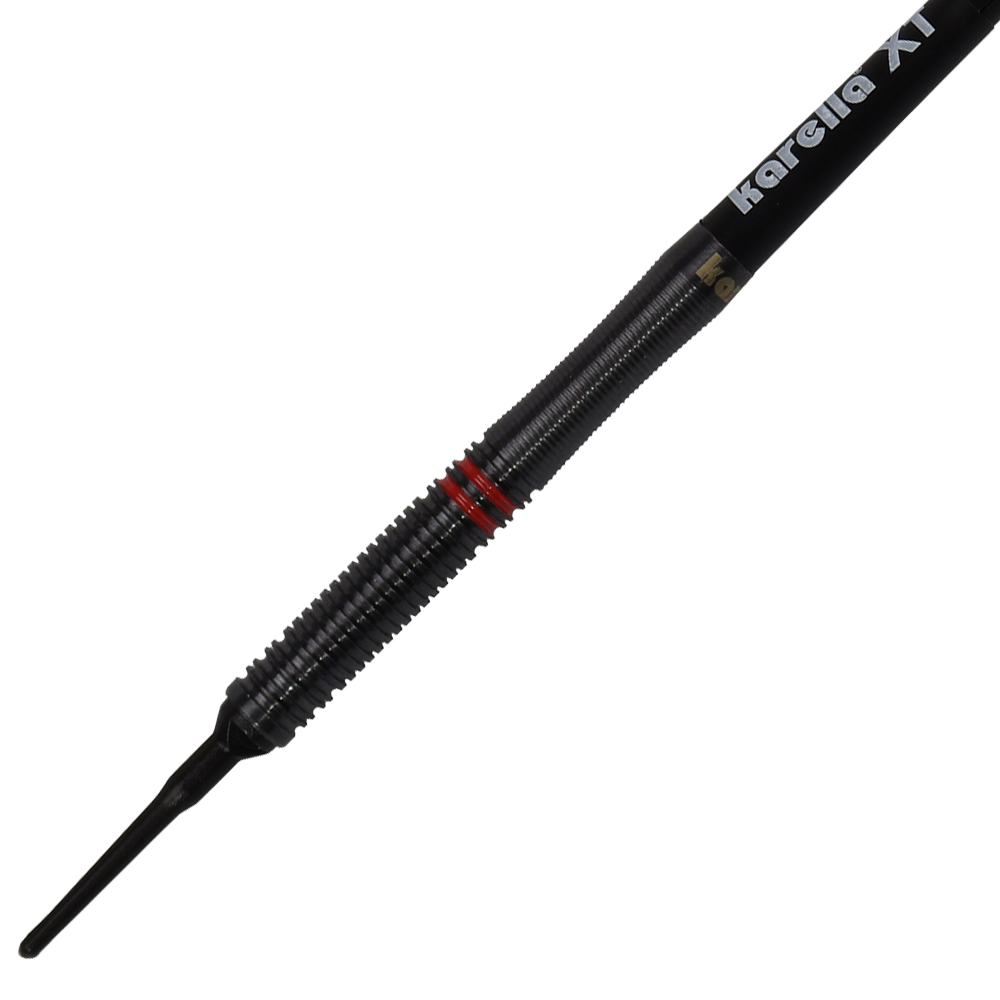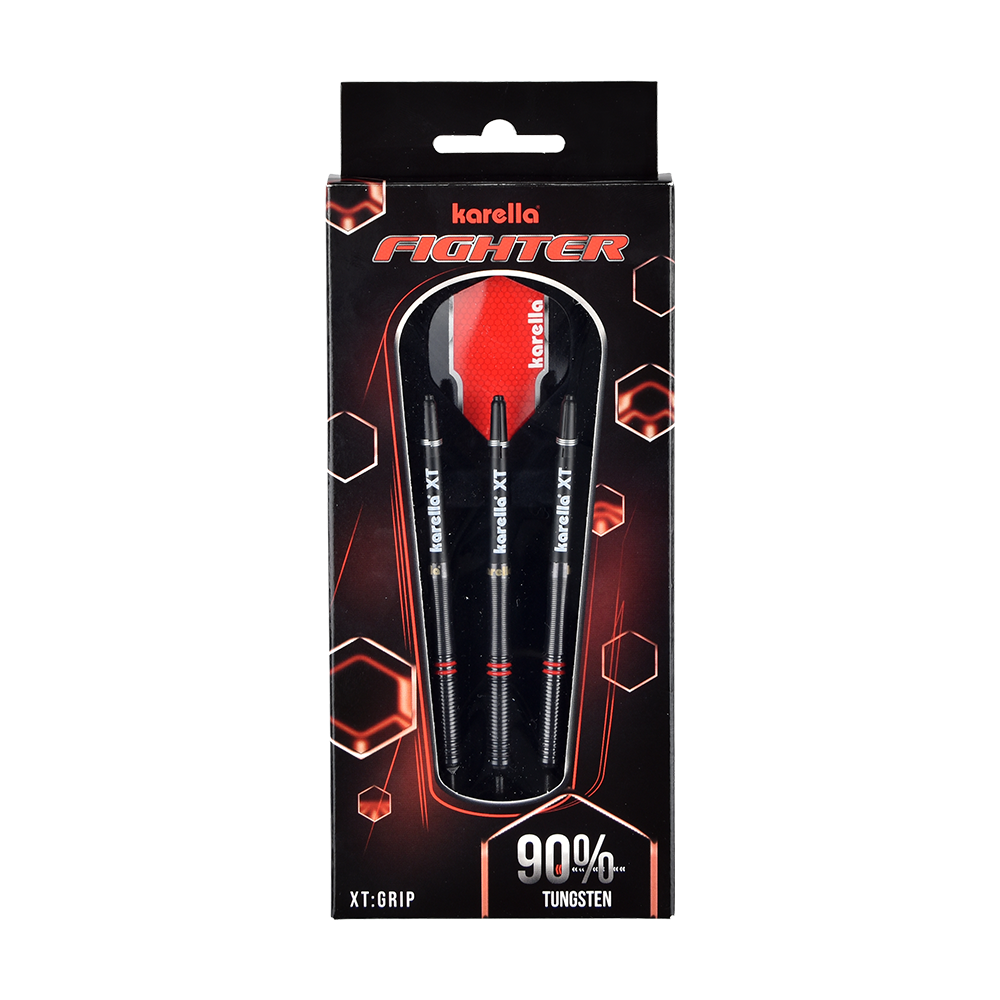 Product Information "Karella Fighter soft darts"
Karella Fighter soft darts with 90% tungsten content.
In cooperation with #teamkarella, this sporty dart was developed and produced in England in a complex and high-quality process. The barrel has a black PVD coating and has two grip zones. A coarser ring structure is embedded in the front part and towards the back the handle narrows into a small hollow. This allows optimal orientation for the fingers and a pleasant playing feel.
The set comes with Karella XT Shafts (Intermediate) and Karella Flights.
Dimensions

length

O

20g

51.00mm

6.40mm

22g

51.00mm

6.50mm
Ready for shipment, delivery in 1-3 days.
Delivery, Friday, 01.12.23 - Monday, 04.12.23
Order & pay within hours and minutes