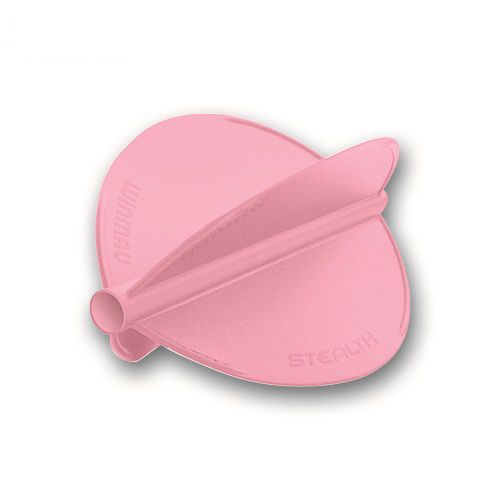 Product Information "Winmau Pink Stealth Flights Pear"
Pink Winmau Stealth Flight in Pear Form with X-Wing technology. These flights can only be played with Winmau Stealth Shafts. You can of course also find these here in the shop.
The Weinmau Stealth's perfect 90° X-Wing technology gives it first-class flight stability, the best angle of attack and optimum air resistance. The Stealth is the strongest and lightest glass fiber reinforced product on the market. The assembly is very easy. During the flight, the dart rotates 360° so that the optimum number of points can be scored. The optimally arranged flights increase performance and durability.
Prices are for one set
(1 set = 3 pieces)
Ready for shipment, delivery in 1-3 days.
Delivery, Friday, 29.09.23 - Monday, 02.10.23
Order & pay within hours and minutes